We have been lucky to have some fabulous drummers take the stage with us!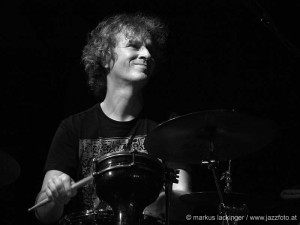 When we are in Europe Robert Kainar of Salzburg Austria plays drums with us. Robert Kainar is one of the most wanted drummers of the Austrian music scene. His work with artist like  k3, dreamhunter, Wodd Air Quartett, Ranajit Sengupta, Mulo Francel, Lisa Wahlandt and many others made him well known all over the globe.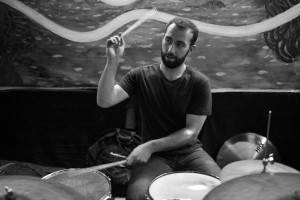 When we play in North America
Tarik Abouzied
from Seattle is usually at the kit. Tarik has played and traveled with a vast array of incredible musicians. His groups have collectively produced six original albums from the groups
Pocket Change
, 
Hardcoretet
, and
McTuff
. His current project,
Happy Orchestra
is in the process of recording its first full-length album.Aside from these performing groups Tarik has played with Seattle and national greats including Jeff Coffin, Skerik, Brian Haas, Jessica Lurie, Nigel Hall, Mike Stern, and many others.