The Tiptons Sax Quartet (and Drums) is a lively, lovely and absolutely unique music ensemble. They are available for performances, teaching (master classes and residencies) as well as for recording and other collaborations! Recent recordings include a Spring 2023 collaboration with Greg Meredith's project The Crown. Expect an October release! 
The TIPTONS will be ON TOUR in Europe October 15 – November 3, 2023. We still have a few open dates. If you are interested in having the Tiptons perform at your venue please contact us!
The TIPTONS are planning a US West Coast tour in Spring, 2024.
For further information, please contact amydenio[at]gmail[dot]com or zipamusic[at]gmail[dot]com

=====================
RECENT ACTIVITIES: TIPTONS SAX QUARTET SPRING WEST COAST TOUR Feb. 24 – March 12, 2023         
The band traveled on the wings of the winds to play 13 concerts and teach creative music workshops up and down the West Coast. Check out Amy's short video, shot and edited from the comfort of their rental van!
Phenomenal musician and composer Xavier Lecouturier joined the ensemble on drums for this tour.
Check out TIptons Sax Quartet on Bandcamp!
 ======================
In October 2021 the Tiptons and their collaborative partners Correo Aereo and digital technologist Jude Dai received generous support from SouthArts, Earshot Jazz Festival and Nonsequitur to create the new multi-media work Mujer o Bruja?, a provocative and beautiful glimpse into the role of women in culture from Paleolithic times through the present, through the lens of Latin-American culture.
You can find Mujer o Bruja? on Bandcamp!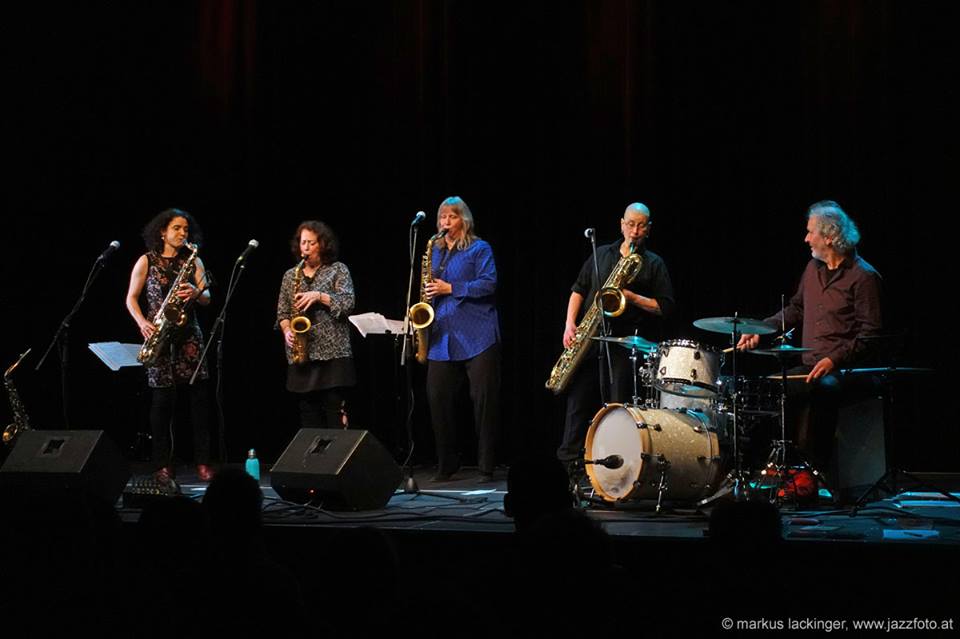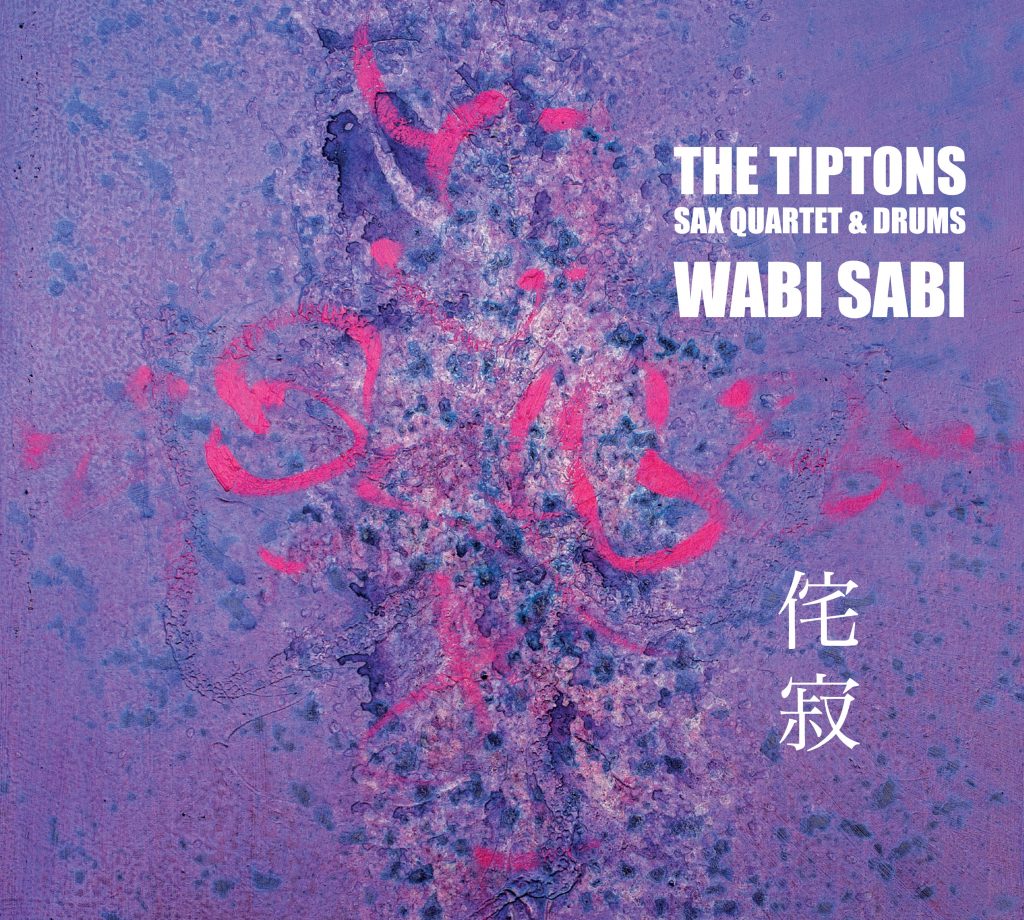 " … some of the most lusciously irreverent music in jazz … They are deviously entertaining … one catchy, harmonically rich number after another, drawing on styles from Romany brass to Soca to dixieland and many points in between. ~ The New York Music Daily
THE TIPTONS SAXOPHONE QUARTET & DRUMS are an internationally renowned all-female saxophone quartet with drums, celebrating over 30 years as a band.  The Tiptons' material ranges from
micro-Big Band to Gospel, Bluegrass to Balkan, whimsical Chamber Jazz, and nocturnal Funk to Free Jazz Improvisation using saxophones, clarinet, their voices, drums, and inventive percussion to create a genre-busting 'world soul' sound.
• Amy Denio: Alto Sax, Clarinet, Voice
• Jessica Lurie: Soprano, Alto & Tenor Sax, Voice 
• Sue Orfield: Tenor Sax, Voice 
• Tina Richerson: Baritone Sax, Voice 
and
• Robert Kainar: Drums, Bells, Whistles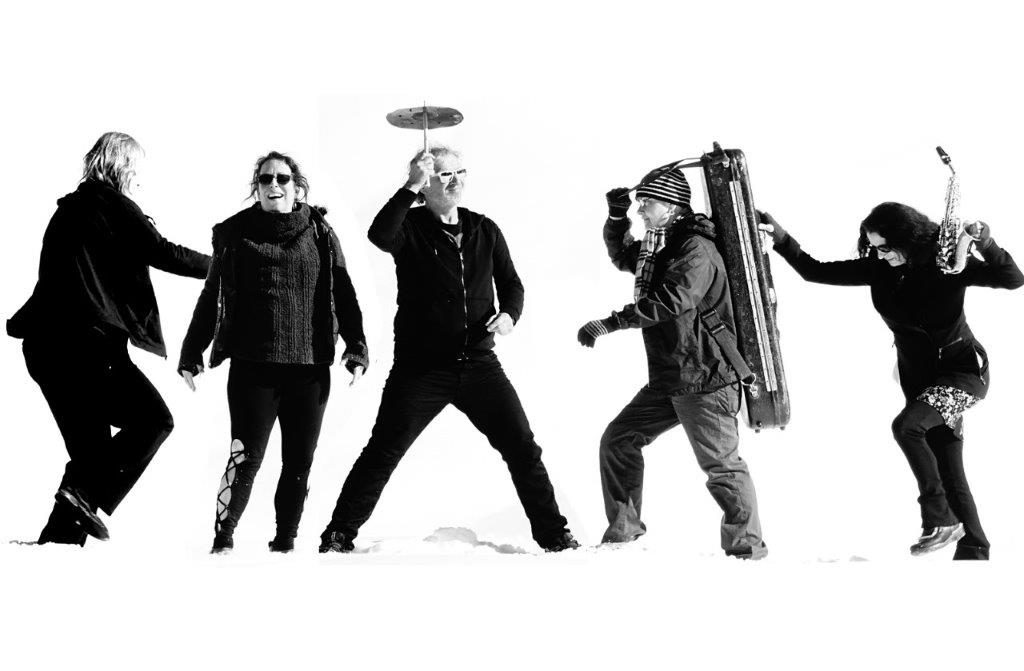 Our fabulous 14th recording Wabi Sabi features eleven new compositions for saxophones, voice and drums. This powerful collection of new music illustrates beauty in our chaotic world, and is inspired by the Japanese philosophy "Wabi Sabi" which encourages us to "find beauty and take pleasure in the imperfect".  Compositions by all of the members of the band that explore modern field hollers, the hum of tires on the Autobahn, tricks for the mind, a yodeling deconstruction, popping funk for December's doldrums, upbeat grooves for bad people with good intentions, this music delivers pure joy! Wabi Sabi will galvanize your senses and take you on a vivid journey through unforgettable soundscapes.