Sowiesound, Zipa! Music, Spoot Music and Red Cedar Music are proud to release the 14th audio recording by the Tiptons Sax Quartet!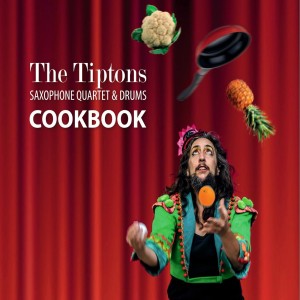 The Tiptons' 14th audio release COOKBOOK spans a wide range of genres and reaches to the deepest corners of our musical imaginations with saxophones, clarinet, voice, and drums. The Tiptons have taken ingredients from their boundless pantries and spice racks, using flavors inspired by music from New Orleans to Azerbaijan, mixed with tangos, hymns and rollicking sea shanties. You will be entertained by funky grooves and ironic recipes, dynamic improvisations and tasty compositions. Enjoy this aromatic feast for the ears!
Click here to stream and download on Bandcamp!
CD Baby will be distributing the CD starting next week; we'll keep you posted!